play native american flute in your own portable cave
with our
"Mini-FX" wearable sound system
Update Required
To play the media you will need to either update your browser to a recent version or update your
Flash plugin
.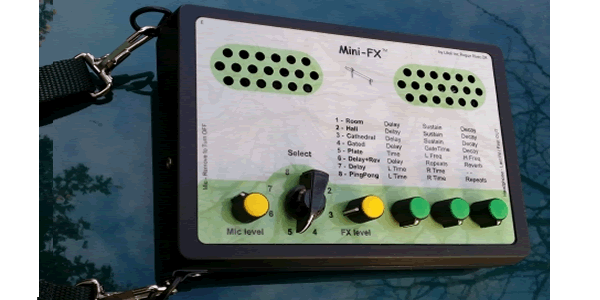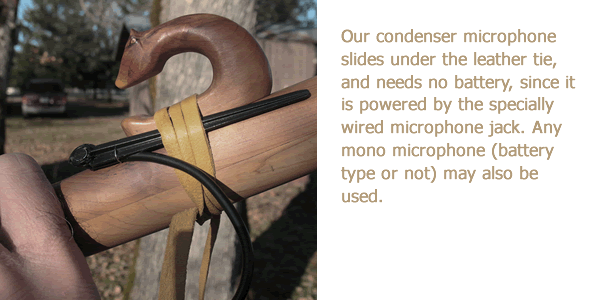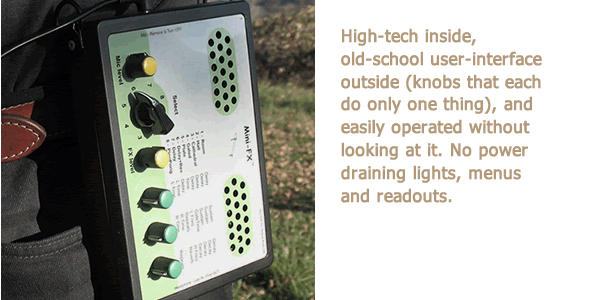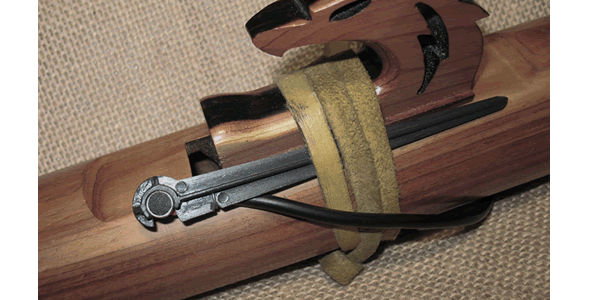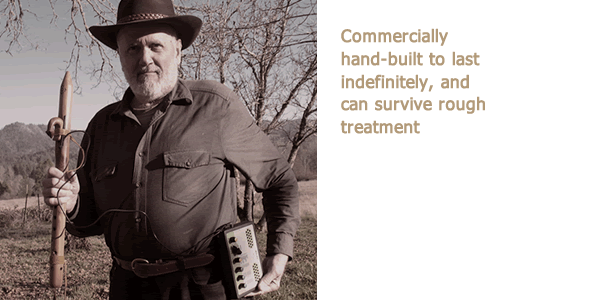 pause
Make your outdoors (or indoors) sound like you are in a cave, or in the mountains. Your flute plays acoustic, while our system adds your full background effect. At home, or walking through a Saturday market, your environment surrounds you. Litek's Mini-FX adds such full bodied presence to your songs, that you'll take it anywhere, and, at only 20 ounces, it is no more effort than carrying a camera.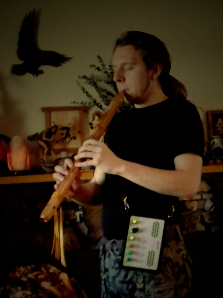 Features:
- Easy use : High-tech inside, old-school user-interface outside (knobs that each do only one thing, and easily operated without looking). No power draining lights, menus or readouts.
- Programs : Select from 8 reverb programs, each with fine adjustment via 3 green knobs.
- Microphone : Our condenser microphone needs no battery, since it is powered by the specially wired microphone jack. It slides under the leather tie (and can be left on while put away). Any clip-on lapel microphone (battery type or not) may also be used.
- Shoulder Strap and belt loop: Includes a supple, thick, woven nylon strap. Or, use its built-in steel belt loop that cannot slip off.
- Power : Uses 6 AA alkaline cells for super long life (1+ years normal use). No wall transformer, nor having to remember to charge anything.
- Quality : Commercially hand-built to last indefinitely, and can survive active use.
- Support : Carries lifetime warranty for any owner (no registration required).
- Output : Twin speakers deliver synthesized stereo, and has a stereo headphone output jack.
- Size : Smallest available at: length 7.5", width 5.5", thickness 1.8".
Order by phone or online below: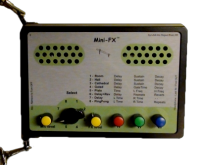 Mini-FX complete
includes microphone, nylon shoulder strap, user guide,
lifetime warranty
$289.00
Microphone (spare) $22.00